An Interactive Entertainment Company
Who We Are
Good Gaming, Inc. is a publicly-traded interactive entertainment company leading the evolution of gaming from traditional gaming to the creation of digital playgrounds across a vast array of platforms. We enable a strong sense of community, place, and purpose. We are not merely an escape.
Good Gaming believes its communities and experiences will redefine the digital collectibles space and be pivotal in the transition and perception of ownership of digital goods.
What Makes Us Different
We pride ourselves on our ability to connect with our players and actively understand their needs and wants for future releases, giving our community a sense of ownership in the game space.
Good Gaming continues to find exciting and engaging ways to innovate across the interactive entertainment industry. As a brand and, most importantly, a community, our goal is to preserve a space for fun and collaborative games that ALL gamers can enjoy.
Traditional &
Immersive Gaming
Our Games
Games, Updates, and Challenges You Can Play Now!
Galactic Acres™
Coming Soon!
Galactic Acres™, our first mobile game release, represents a definitive leap forward for our company. With addictive gameplay, community-building initiatives, and cutting-edge Web3 experiences, Galactic Acres™ aims to revolutionize the mobile gaming landscape. We will offer a plethora of groundbreaking features and dynamic gaming experiences that cater to both traditional mobile game players and Web3 enthusiasts. Get ready to embark on an extraordinary journey like no other!
To celebrate the upcoming Galactic Acres mobile launch, we're organizing exclusive NFT drops featuring stunning artwork from the game! For more details, join us on Discord & be part of the cosmic fun!
GMER NEWS
GMER Stock Chart
Executive Team
The Good Gaming Elite
David B. Dorwart
CEO and Chairman
Good Gaming Inc.
David B. Dorwart is the Co-Founder and Chairman of ViaOne Services, LLC, a company that provides wireless, operational and marketing services to more than a dozen U.S. companies. Since 2011, David has served as Chairman of Assist Wireless, LLC, and since 2010 has been both President and Chief Executive Officer of Brooklet Energy Distribution, LLC. In 2015, David was also elected Chairman of the National Lifeline Association (NaLA), a non-profit organization that supports initiatives to provide under-served Americans access to essential communication products and services.
David Sterling is a highly creative, process-oriented, impact-driven entertainment industry executive with 25+ years of success devising data-based content acquisition, production, and marketing strategies. He has had verifiable success in developing and expanding innovative content products for live and on-demand streaming, cross-platform gaming, VR, AR, podcasting, and diverse lifestyle genres. Additionally, David has extensive leadership experience in the direct-to-consumer content development industry and understands content engagement beyond the numbers. He possesses an innate ability to drive content strategy utilizing search optimization, data analytics, and user engagement across multiple channels.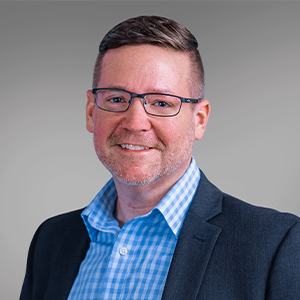 Jordan Axt
VP of Marketing & PR
Good Gaming Inc.
Jordan Axt is a results-producing marketing professional with more than 19 years of experience developing marketing and branding strategies that effectively position companies' values, programs, and services in the marketplace. Jordan is currently Vice President of Marketing and Public Relations at ViaOne Services where he develops all marketing and acquisition strategies for 14 consumer-facing brands. He was acknowledged in the book "Earning Success" by Bill Lisowski and John Mengelson and has been quoted by GD USA Magazine, eMarketer, and Multichannel Merchant Publications.
Domenic Fontana
Treasurer
Good Gaming Inc.
Domenic Fontana has extensive finance and accounting experience, acquired from more than a decade in the telecom industry. In 2013, he joined Assist Wireless and is now Senior Vice President of Finance for the company and ViaOne Services, LLC. Domenic has also held management-level finance positions at eCommerce Technology Business and Verizon. Most recently, he was elected Treasurer of the National Lifeline Association, a non-profit organization that supports initiatives to provide under-served Americans access to essential communication products and services.
JD Hilzendager
General Manager & EVP
Good Gaming Inc.
JD accrued over 14 years operational experience before joining Good Gaming. JD's extensive background allows him to expeditiously improve processes in sales, operations, logistics, compliance, systems, and reporting. JD received the AT&T Summit Award in 2015 and is a 3-time Verizon Wireless Winner's Circle recipient.
SEC FILINGS
View Good Gaming's SEC Filings
CONTACT
Get in touch with Good Gaming
Market Data
powered by
QuoteMedia
. Copyright © 2023. Data delayed 15 minutes unless otherwise indicated (view
delay times
for all exchanges).
RT
=Real-Time,
EOD
=End of Day,
PD
=Previous Day.
Terms of Use
.